Personal Care
To discover our scientifically proven high-efficiency product lines

Natural-based emollient for personal care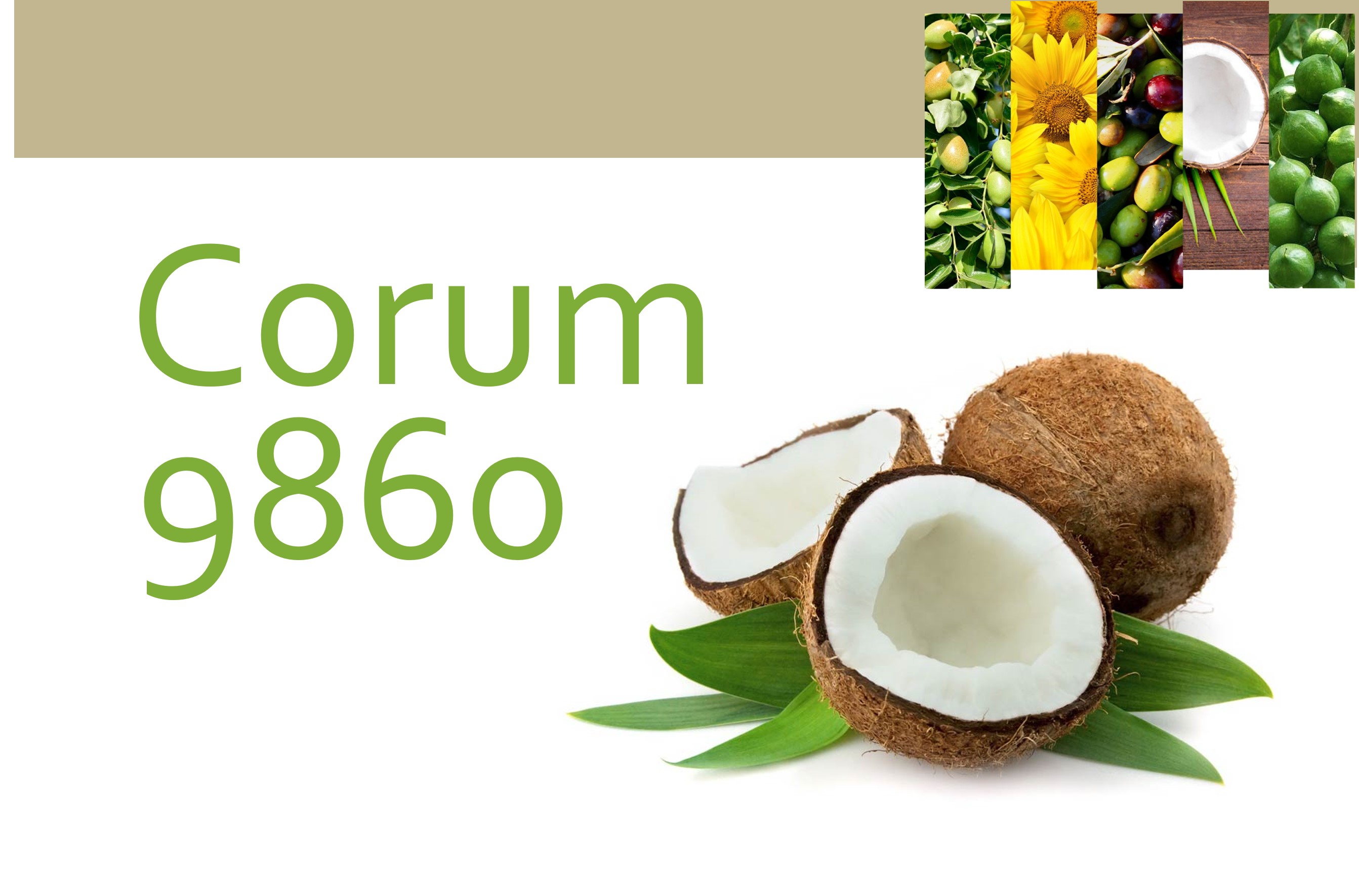 PEG-80 Glyceryl Cocoate

Coconut is a tropical fruit containing an ample amount of juice. It is recognized to have versatile applications from food to cosmetics. Coconut oil is rich in fat and acts as an effective skin moisturizer.

The ethoxylated esters of glycerin and coconut oil offer emolliency, refatting and conditioning properties to cosmetic formulations. The different PEG chain length offer the ester different HLB values and permeability.

CORUM 9860 is a non-irritating additive for personal care products. It has a positive influence to the foam structure at an addition of 1.5 - 4.0%. It improves the skin and mucous membrane compatibility of surfactant mixtures. It also has a conditioning effect.

It can be used in cleansers for dry skin of elderly people, baby products, skin cleansers for sensitive skin, hair shampoos, shower shampoos, and foam bath concentrates.
Water soluble/ Higher HLB
Suitable for clear products
Easy to use
Non-irritating
Improve the skin and mucous membrane compatibility of surfactant mixtures
Product General Information
Appearance
Lightly hazy viscous liquid
Solubility
Water soluble
Use Level
2-10%