Personal Care
To discover our scientifically proven high-efficiency product lines

Natural-based emollient for personal care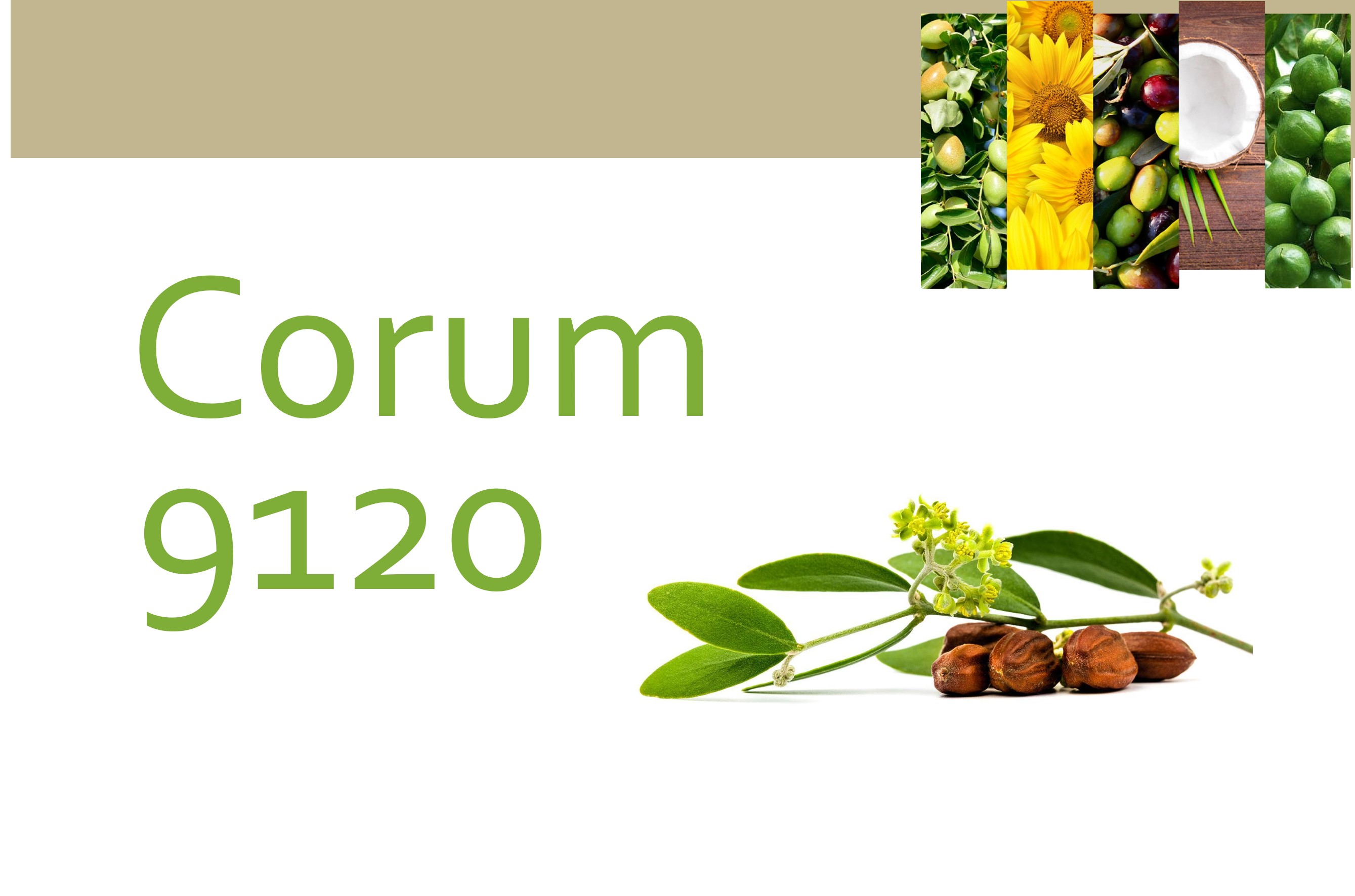 Jojoba Wax PEG-120 Esters

Jojoba is a native desert plant and known to be the only plant producing a unique golden "liquid wax". Jojoba oil mimics skin's natural lipids and can penetrate through skin barrier to smoothen, moisturize and nourish skin.

CORUM 9120 is a hydrophilic form of jojoba ester. It imparts water-soluble jojoba emolliency to the skin and hair as well as retains product clarity while dissolved in water. CORUM 9120 also acts as non-ionic surfactant or solubilizer in cosmetic formulation and can be incorporated into aqueous formulations, such as cleansers, hair care and skin care.
Biodegradable
Water-soluble ester
Non-irritating
Viscosity Modifier
Product General Information
Appearance
White to pale yellow waxy solid
Solubility
Water soluble
Use Level
2-10%