Personal Care
To discover our scientifically proven high-efficiency product lines

Natural-based emollient for personal care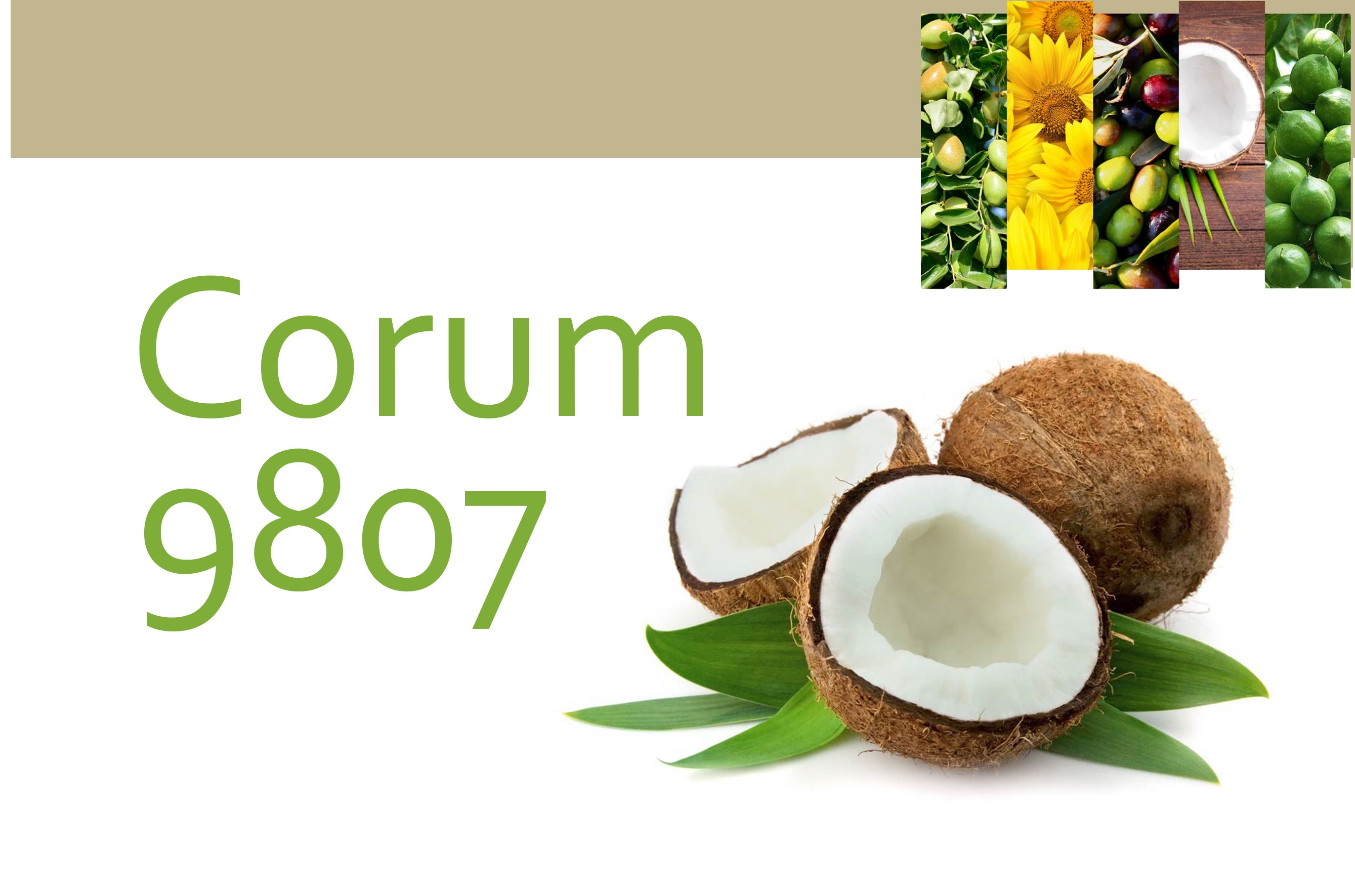 PEG-7 Glyceryl Cocoate

Coconut is a tropical fruit containing an ample amount of juice. It is recognized to have versatile applications from food to cosmetics. Coconut oil is rich in fat and acts as an effective skin moisturizer.

The ethoxylated esters of glycerin and coconut oil offer emolliency, refatting and conditioning properties to cosmetic formulations. The different PEG chain lengths offer the ester different HLB values and permeability.

CORUM 9807 is a hydrophilic form of glycerin and coconut oil. It functions as emollient, emulsifier, dispersant, plasticizer, solubilizer and foam stabilizer. CORUM 9807 offers emolliency to skin and gives the skin a soft and smooth appearance. It decreases irritation potential of other surfactants.

 
Biodegradable
Water-soluble ester
Non-irritating
Super-fatting agent
Product General Information
Appearance
Pale yellow liquid
Solubility
Water soluble
Use Level
2-10%