2021 Market Trend Synopsis
CORUM would like to share with you the identified 4 trend drivers of beauty and personal care for 2021 based on our observations on current market shifts.
---
According to SPATE, a company using consumer behavior signals from across the web to identify new trends, hair and face are identified as beauty highlights in 2021, which relates to several high search products such as exfoliating toners, apple cider vinegar hair rinses, texturizing powder, spa headbands, ice rollers and scalp serums. Among all the related cosmetic ingredients, Azelaic Acid, which is a solution to acne, rosacea and hyperpigmentation, has become a trending cosmetic ingredient with 62.7% year-over-year growth in search volume, which also reflected how COVID-19 has impacted the beauty industry since mask wearing is a key cause for the appearance for MASKNE.
◆Ingredient Focus◆
CORUM's cosmetic grade Azelaic Acid is 100% plant-derived and is COSMOS certified, making it ideal for clean beauty formulations. In addition, our azelaic acid is commented with excellent dispersibility, making it very easy to use in all kinds of formulas by imparting delicate skin touch due to its micronized fine particle size.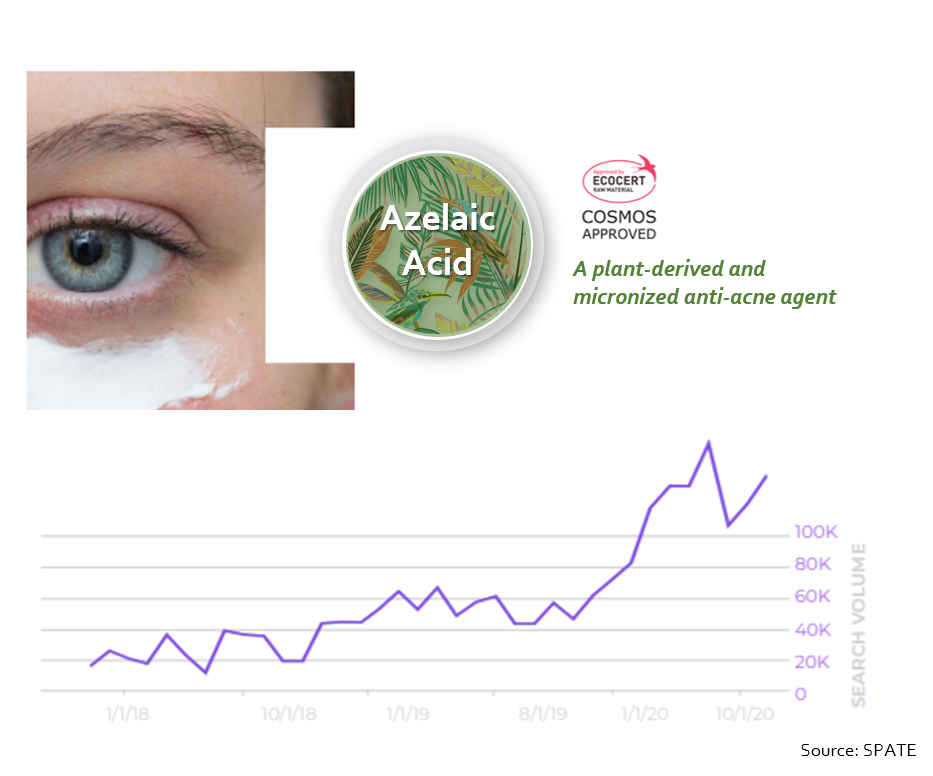 A new normal is shifting beauty into a virtual but more experiential need. As beauty has become more about feeling good than looking good, proving to be a means of self-discovery, spiritual support and a grip over anxiety and uncertain times, sharing has become a key consumer behavior where the content can be extensively influential to product selling. Social distancing further promotes the prevalence of KOL economy and curated e-commerce, indicating that consumers now reply more on researching user experiences through social media platforms. As COVID-19 continues, DIY beauty care and home spa will stay in the trending list as consumers actively share their experience of using related products.
◆Ingredient Focus◆
CORUM's HotFlux® (Vanillyl Butyl Ether) is a mild, long-lasting warming agent that provides psychophysical benefit for multifunctional claims including exotic warming sensation, slimming, pain relief, massage/spa, and intimacy. It has been successfully applied in pre-sport warmup, pro-sport soothing, body sliming and spa care products globally. 
Our patented new finding on HotFlux® further demonstrates its benefit in stimulating hair growth and preventing hair loss by normalizing and elongating hair growth cycle as well as enhancing microcirculation to bring sufficient nutrition to scalp.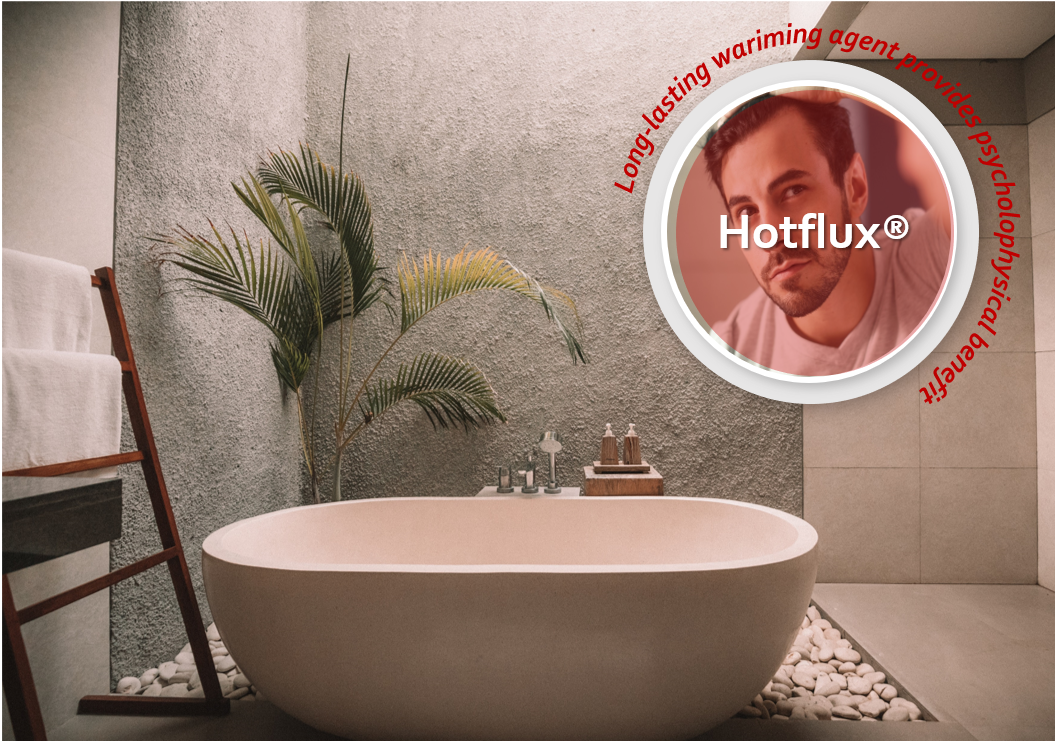 The pandemic has distanced consumers and sellers physically. Most bricks and mortars have been facing dramatic decrease in customer flow which led to extensive stores closure and significant online sale boosting. The need for front desks and waiting rooms have been gradually abdicated and will probably disappear in the end as consumers have been forced to adapt using digital shopping platforms and tools. While people shift their consultation channels from offline to online which hugely prolongs the time using laptops and cellphones, the skin concern of anti-blue light, with +33.1% predicted growth in search volume for 2021, has also been popularly discussed. As vitamin C experienced +47.3% search volume growth in skincare category, skincare active ingredients derived from Vitamin C possessing anti-blue light property can be an attractive selling point.
◆Ingredient Focus◆
CORUM's Et-VCTM (3-O-Ethyl Ascorbic Acid) is a stable, potent multi-functional vitamin C derivative that imparts not only the common known properties in anti-photoaging, free radicals scavenging, skin lightening, anti-wrinkle formation, anti-inflammation, anti-glycation, collagen production, DNA protection, but also skin protection from blue light and pollution damages. More than these, our Et-VCTM is a proprietary active ingredient delivering skin with endogenous hyaluronic acid boost.
Moisturization has no longer been considered as a product line functionality. It is turning to a basic feature in all product categories. People demand ingredients with multiple efficacies and pursue the lifestyle of minimalism, which is evolving to a new trend – 'skinimalism', meaning consumers adopt minimalistic skincare routines (skip care) to embrace their natural skin texture and respond to sustainability attitude.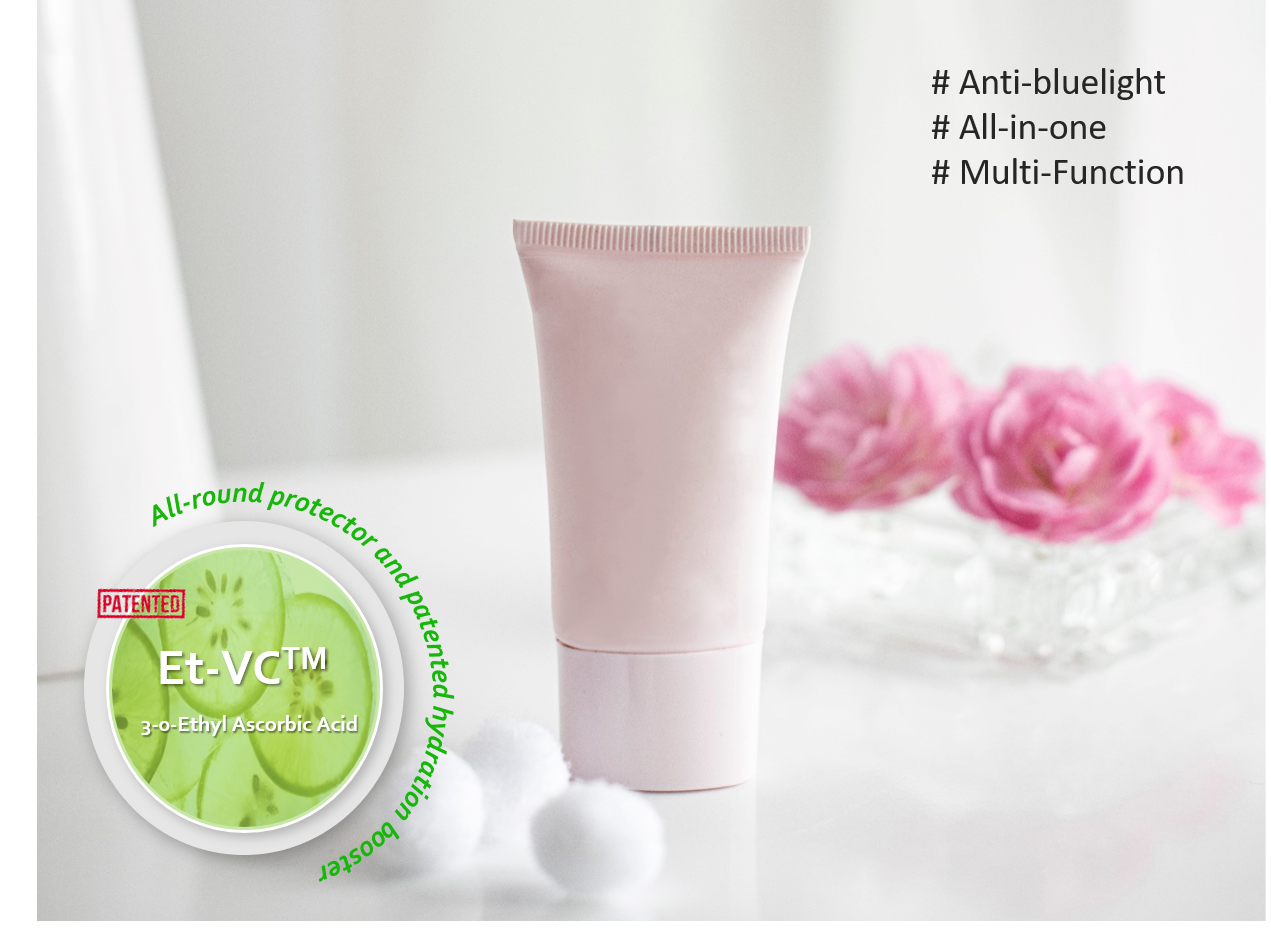 Nowadays, the terminology of anti-aging is shifting. People search 'anti-aging' in a different way. According to google search analysis, vocabularies including 'anti aging', 'firming', 'ageless' and 'anti wrinkle' have experienced great decrease in search volume, while the terms including 'restorative', 'replenishing' and 'renewing' experience otherwise. The result indicates that consumers no longer express negative attitude towards aging and their demand in holistic health and beauty is rising.
◆Ingredient Focus◆
CORUM's Epi-OnTM (Azelamidopropyl Dimethyl Amine (and) Water (and) Butylene Glycol) is a new patented active that accelerates skin repair and restore skin health through epigenetics pathway. In addition to skin recovery, Epi-OnTM also benefits to acne-care as well as scalp care in anti-dandruff treatment.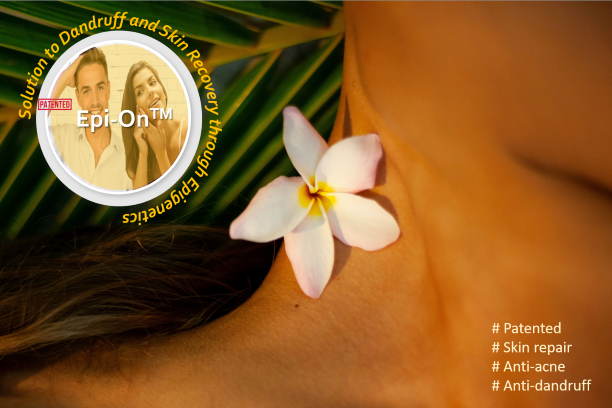 The pandemic has pushed people to pay much more attention to their physical health and hygiene condition. Social distancing and working from home make the need of online video increase. Hence, face and hair are becoming the two main focuses of beauty. As people at home are keen on self-discovering and DIY on their beauty rituals, the massive experiences in innovative hair/makeup styles try-on leads to a rising concern on scalp health, including strengthening hair follicles and avoiding hair loss and damage.
◆Ingredient Focus◆
CORUM's HotFlux® is clinically proven and patented to reduce hair follicle inflammation as well as mitigate hair loss and hair thinning.


◆Ingredient Focus◆
CORUM's Epi-OnTM imparts a potent anti-bacterial ability on the yeast Malassezia spp. and the efficacy on sebum normalization, making it a fantastic anti-dandruff treatment. Further with its excellent ability of skin recovery, Epi-OnTM can holistically revive hair health and fortify scalp homeostasis.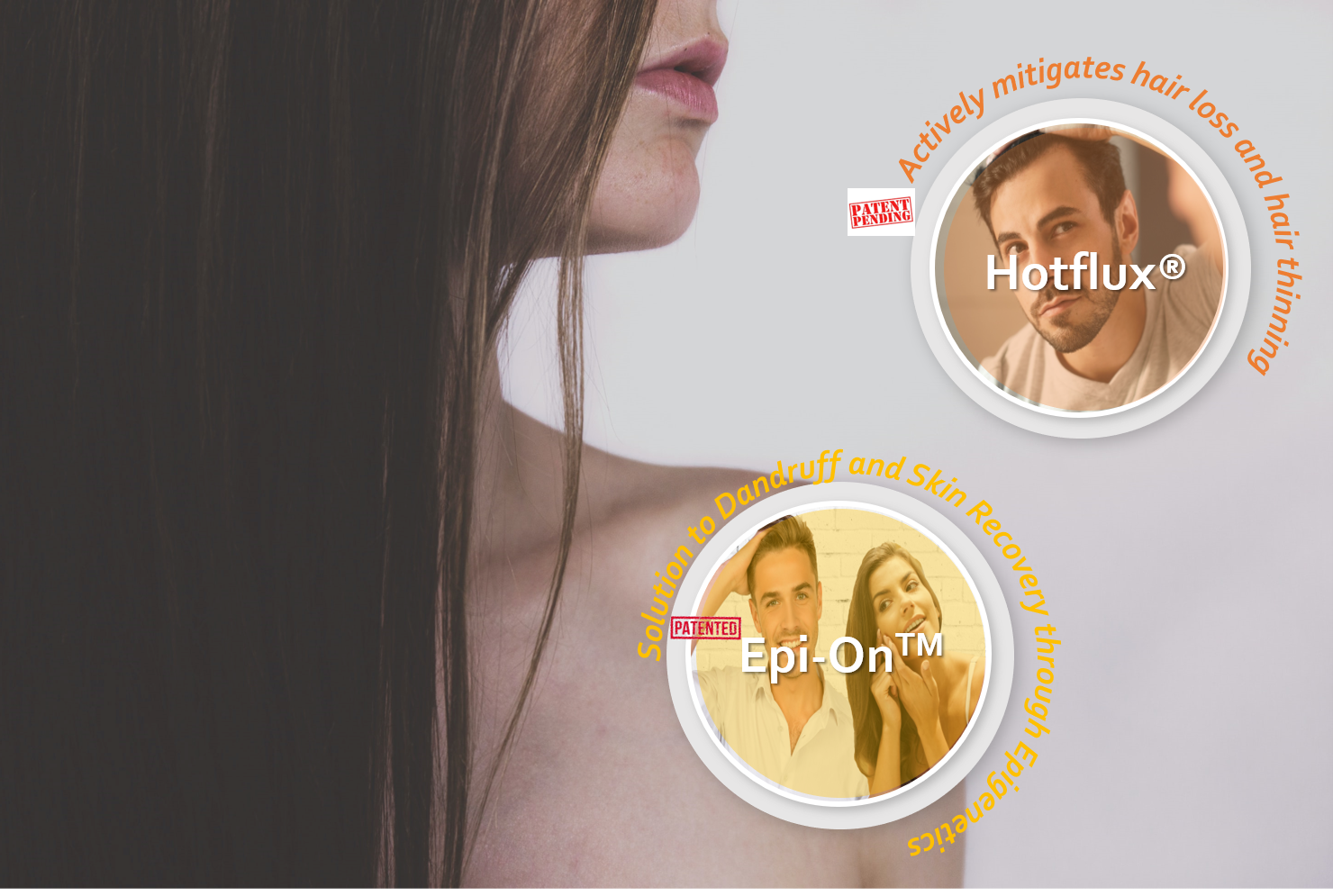 In conclusion, CORUM would like to share with you the identified 4 trend drivers of beauty and personal care for 2021 based on our observations on current market shifts: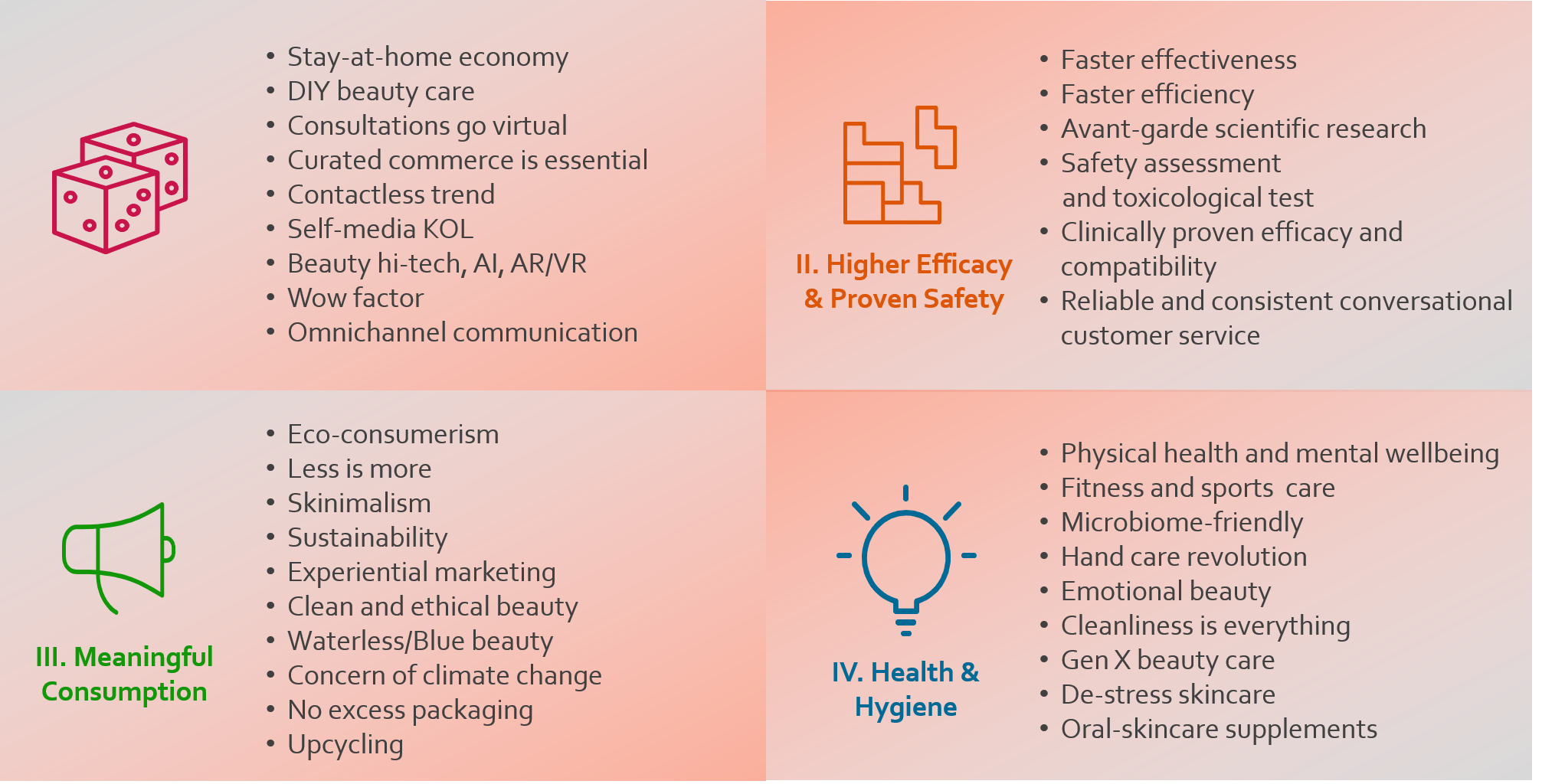 As information is gradually becoming transparent, global beauty market trends are changing rapidly. We will keep paying attention to the trends and innovations in the beauty industry and share new ideas with you. We hope you enjoy the reading and if there is any further inquiry, please do not hesitate to contact with our sales representatives. Thank you!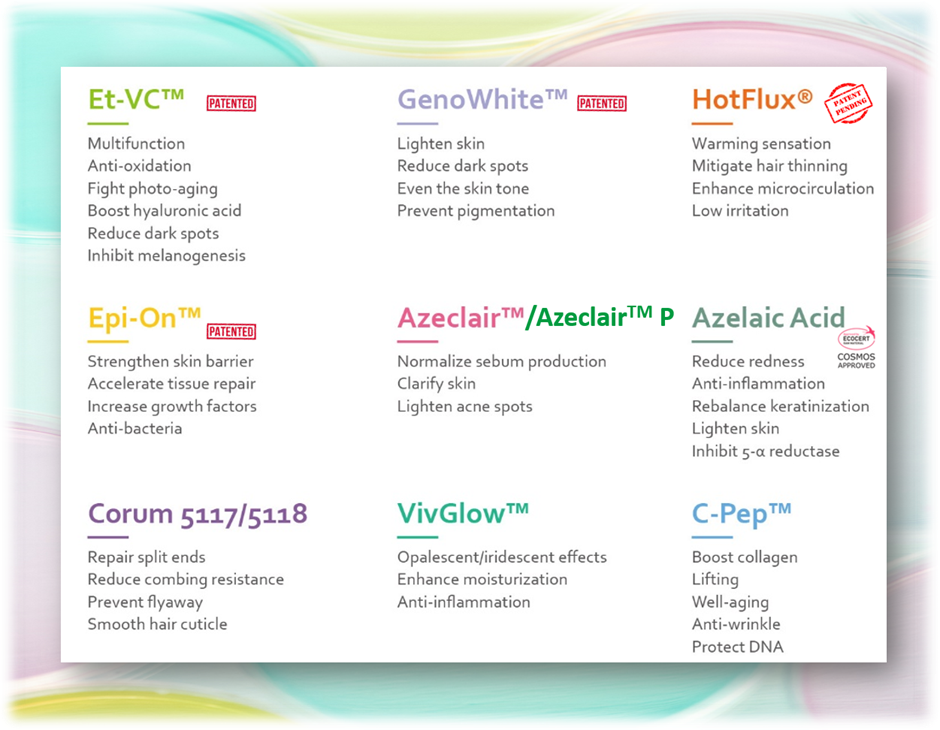 Published on May 21, 2021
---