Personal Care
To discover our scientifically proven high-efficiency product lines

Natural-based emollient for personal care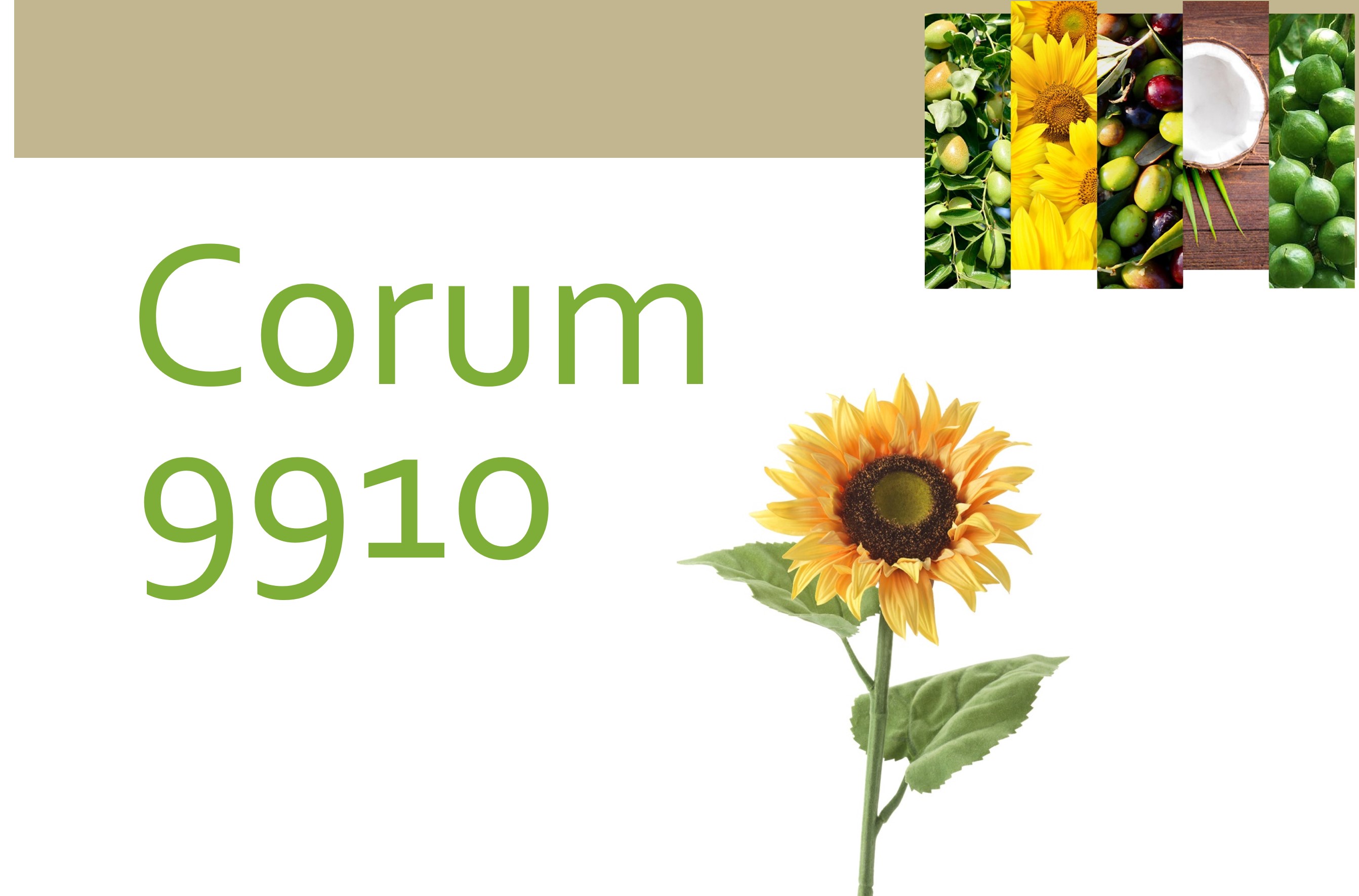 PEG-10 Sunflower Glycerides

Sunflower is not only known as the smiling flower, but its seeds and oil are also rich in vitamin E. Sunflower oil is used to moisturize, protect and strengthen skin barrier as well as hair.

CORUM 9910 is an ethoxylated sunflower oil glycerides which can be delivered into various surfactant systems, thanks to its compatibility with anionic, amphoteric, cationic and nonionic surfactants. It imparts sunflower emolliency, leaving skin smooth and soft, and shine to hair in shampoo without compromising viscosity. CORUM 9910 can also be employed as a super-fatting agent in transparent, gel-like creams.


Water soluble/dispersible oil
Non toxicity
Non irritating
Suitable for clear product
Product General Information
Appearance
Colorless to pale yellow liquid
Solubility
Water soluble
Use Level
2-10%