Personal Care
To discover our scientifically proven high-efficiency product lines

Natural-based emollient for personal care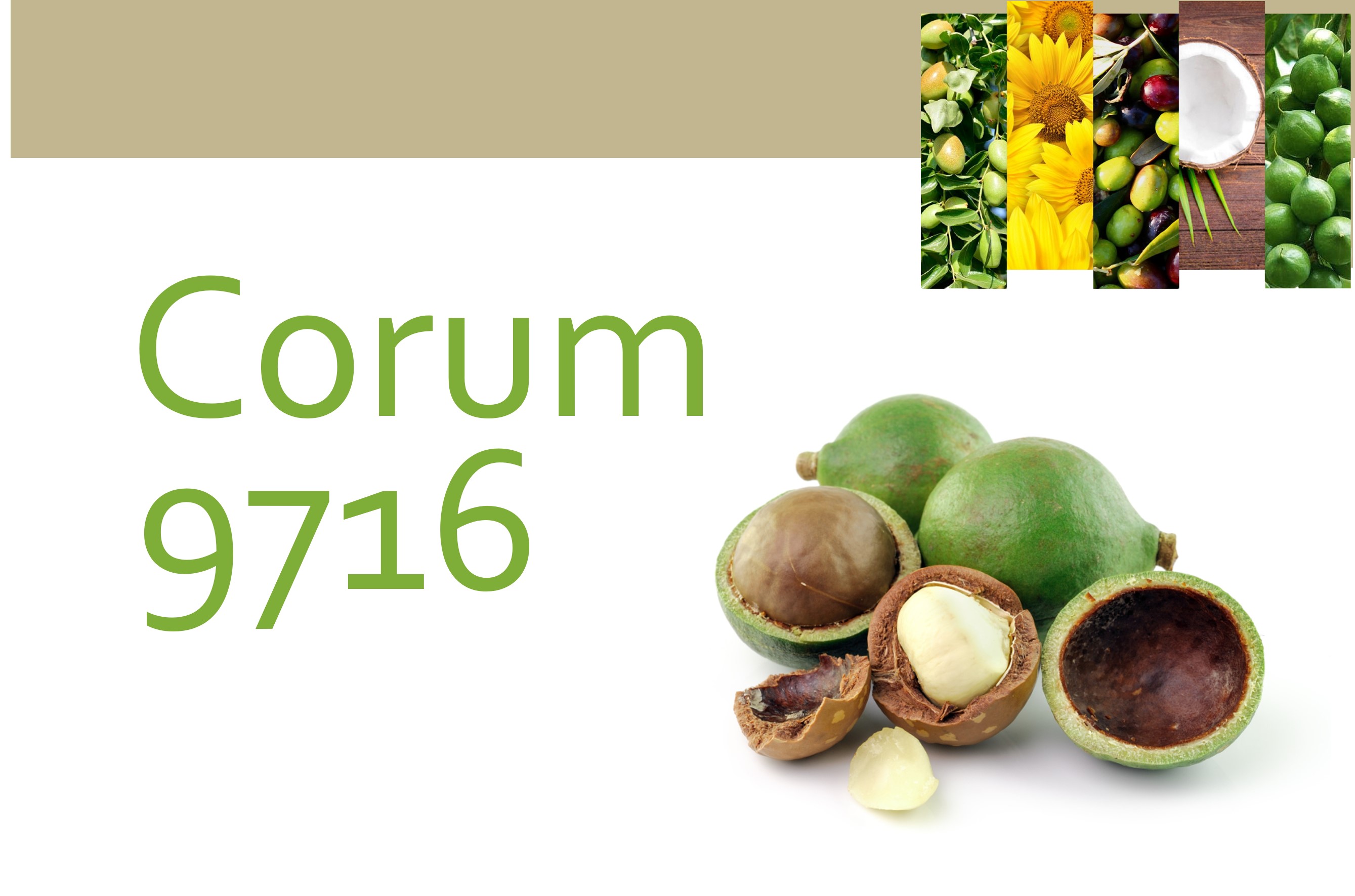 PEG-16 Macadamia Glycerides

Macadamia is a tree species indigenous to Australia, and its nuts are rich in good HDL cholesterol, manganese as well as vitamins. Macadamia oil is the closest match, after jojoba oil, to the naturally occurring sebum in the skin. It's high palmitoleic and oleic acid profile is beneficial and suitable for mature, dry and oily skins.

CORUM 9716 is an ethoxylated form of macadamia oil glycerides which imparts emolliency, refatting, conditioning and hydrophilic properties. It forms a clear dispersion in toiletry formulations and leaves skin/hair smooth and soft.

CORUM 9716 is applicable in clear gels, hair sprays, shampoos, skin care, sun care (pre- and after- care), toners/fresheners.
Botanically oil
Easy to use
Water soluble
Clear product
Product General Information
Appearance
Pale yellow liquid
Solubility
Water soluble
Use Level
2-10%